Comedian Andrew Dice Clay
With his dark comedy and sarcastic attitude, comedian Andrew Dice Clay is the anti-Fonzi. His trademarks include wearing black, smoking cigarettes during his act and hurling comedic insults. People love him or hate him. His act is not for kids due to vulgar language and adult themed jokes.
Here are two photos of the comedian, whose mutton chops make him look like Hugh Jackman as "Wolverine" in the X-Men movies. If you like a photo, click on it for more details.
Andrew Dice Clay
Comedian Andrew Dice Clay...
To many, he is simply "Dice" or "Diceman". The Diceman tells it like he sees it and doesn't care who he offends. To his fans, that's part of his charm.
You can join Dice's official Facebook page or join a fan page on Facebook.
Viewer Discretion Advised
You can find video clips of his stand up comedy routines by searching for his name on YouTube. There is also a DVD of his stand up comedy.
He recently participated in Donald Trump's Celebrity Apprentice 2 on TV with other B-List celebrities like Joan Rivers and Dennis Rodman. His appearance was brief. The Donald fired him first. He must not like dirty nursery rhymes.
Andrew Dice Clay Comedy Albums
Download the Diceman's comedy albums from iTunes. Here's a list of albums (parental discretion advised) -- and a link to each -- currently available:
Please Note: You must have the iTunes software (free download here) installed on your computer for the links to work. Links below will open your iTunes software and display the album in the iTunes store. It takes a few moments longer to open, so please be patient.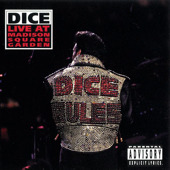 40 Too Long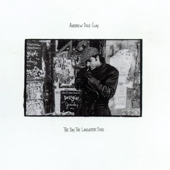 The Day the Laughter Died, Part 2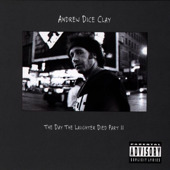 Dice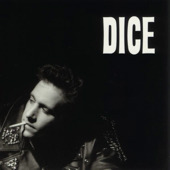 Face Down A*s Up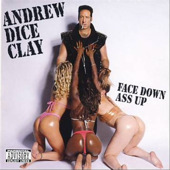 The Diceman still tours the country performing stand up comedy. If you're a fan or want to check out his act, visit his web site to find out when he'll be paying your city a visit.
Dice on Display

Black and White Gemini Dice
---
Dice Art

Home Page - All About Dice