Dice and K9 = Mobstarr
Dice and K9 are better known in the Hip Hop music world as Mobbstarr. Their music blends a variety of styles, including rap, electronic and hip hop into catchy, dance-friendly songs. Their music is influenced by the work of JayZ, Mariah Carey, Massive Attack and Snoop Dogg.
For an introduction to their music, I suggest listening to their song Eargasmic on Imeem for free. Watch a free video on YouTube of one of the first hit songs, Itsumo by Dice and K9.
The group released their latest album in 2008 to good reviews, titled "Time Space Rhythm Starrs". You can buy it on iTunes.
Find the Latest Mobstarr Info
Fans can follow the group on Twitter...

or join a fan page on Facebook.

The group keeps a MySpace Page current too, so be sure to visit.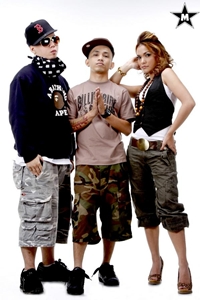 Dice on Display

Japanese Character Dice
---